Warrior's Chariot Supercar Rally, Aug 2023
Today we had Colorado Law Enforcement, Firefighters, and Veterans who came out to join us on our rally that started bright and early at McLaren Denver in Highlands Ranch.
All week the weather forecast predicted large amounts of rain to dump on us all through the weekend. Still, every last person, from Colorado Springs to Erie, showed up early in the morning and ready to rally! A little Starbucks coffee and some Santiago's breakfast burritos seemed to get the blood moving. The warriors signed in and drew one of 31 tokens, which would be their key to riding in 5 different exotic supercars over the next 6 hours.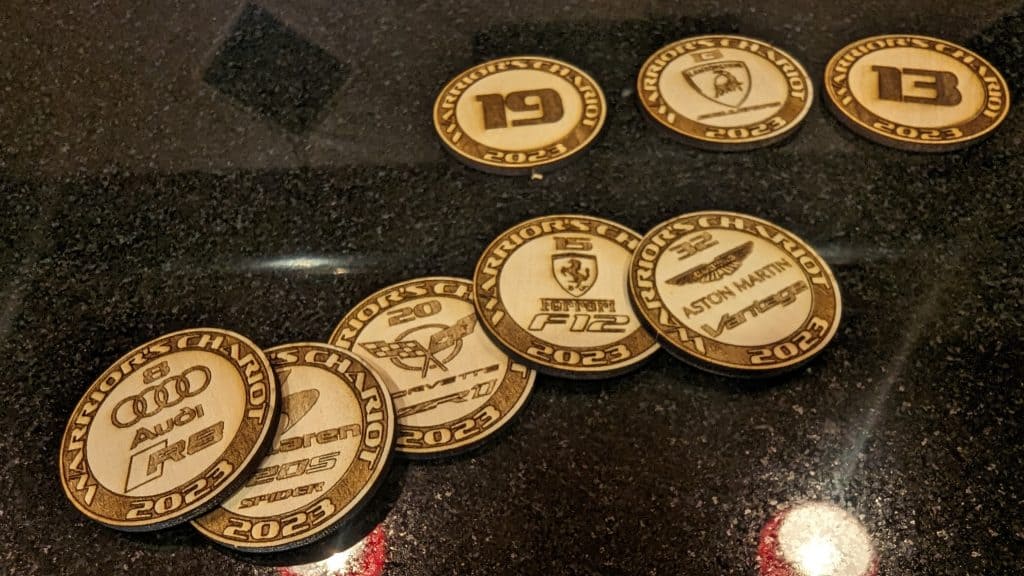 At just after 7 a.m. we departed McLaren Denver for a ride into the mountains, taking 470 to Highway 285, then through Paralee Gulch and up into Evergreen, stopping at the Evergreen Fire Protection District & Firehouse. Here the warriors chose their 2nd token, found their new car, and got in for the twisty ride up Squaw Pass.
The drive up Squaw Pass was breathtaking as everyone drove up into the mist, and then above the clouds, stopping at Echo Lake Lodge for some quick pictures and socializing.
The next cars were chosen for the twists and turns down Squaw Pass and into Idaho Springs. We pulled in to park in a lot that was not much to speak of until the 31 exotic supercars came and filled it up! Everyone hung out, listened to some music, and drank some cold-brew Drive Coffee until it was time for our departure. The sky on the route ahead started to look a little dark like it could hold some rain that might dampen our fun.
We hopped into our 4th supercar and headed down I-70, taking a route into Red Rocks Amphitheater. Our supercar pack pulled into the parking lot at the base of the massive Ship Rock. The park visitors got a show that they weren't expecting when they came to this world-famous amphitheater. The dark clouds parted and the temperature rose, making for the perfect atmosphere in this absolutely serene setting for lunch. The Seasoned Swine served some BBQ, and we played music as we ate.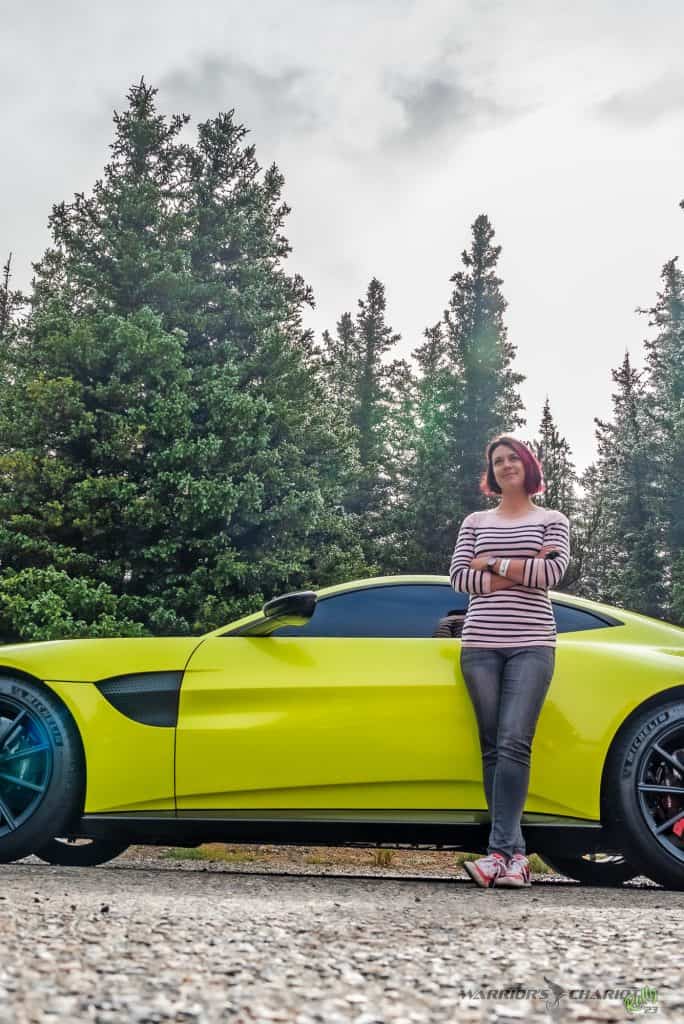 While we hung out getting pictures and waiting for lunch to be served, the warriors were given a ballot to vote for their favorite car and driver. After the votes were tallied, our first ever "Warriors Choice" award was won by Allison F. with her absolutely stunning Lime Essence Aston Martin Vantage! Coincedentally Allison also owns Slick Mobile Oil and generously donated the $50 Off coupons to all of the Warriors that we put in all of their goodie bags!
As lunch started to come to a close, one of our warriors, and former Navy SEAL, Phillip Koontz was so kind as to donate a beautiful UDT Knives M3 CPM3V Folding Karambit knife, that we gave away to one very lucky warrior during lunch. After handing out some small goodie bags with T-Shirts and coupons to the warriors, they chose their final car & we headed out for the last leg, returning to McLaren Denver.
Back at the dealership we passed on some thank you gifts to our drivers and crew. We also gave away a ceramic coating from iKonic Detailing, and held a random drawing for a couple beautiful signs from GearHeads Wall Decor and a mobile detail from Proper Professional Detailing, both of which are located in Colorado Springs.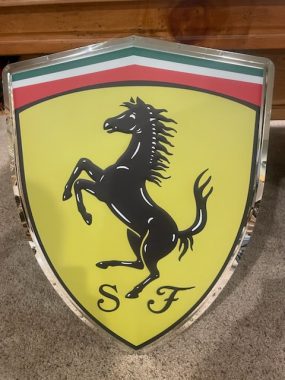 The incredible photos and video from this rally were generously dontated by Meg Jacobsen Photography (photos), Greenfield Visuals (ground & rolling video), and Valentine Brand (drone video). Communication equipment was provided by our friends at KeeVac Industries. Rally vinyl provided by Tint America/Deco Tint. Covertly following the group we had awesome mechanics of Shaus Motorsport at the ready.
We had 31 Drivers:
#1 Chad Jensen
(McLaren 720S)
#10 J Davidson
(Lamborghini Huracan)
#19 Seth Tefertiller
(Acura NSX)
#27 Rob Gaspar
(Porsche Cayman)
#2 Brian Townsend
(McLaren 570GT)
#11 Chris Meeks
(Lamborghini Huracan)
#20 Andrew Hill
(Corvette ZR1)
#28 Doug Knorpp
(Porsche 911)
#3 Kris Merritt
(McLaren 570S)
#12 JJ Olsen
(Lamborghini Huracan)
#21 Kenneth Godin
(Corvette C8)
#30 Jon Schendt
(Aston Martin DB9)
#4 Luke Driscoll
(McLaren 570S)
#14 Bill Baldwin
(Acura NSX)
#22 Michael Pettiford
(Corvette C8)
#31 Allison Furini
(Aston Martin Vantage)
#5 Brett Suder
(McLaren Artura)
#15 Justin Tibbs
(Ferrari F12)
#23 Aaron Tilden
(Corvette C8)
#32 Jerry Morgan
(Aston Martin Vantage)
#7 Fred Kiekhaefer
(McLaren 720S)
#16 Joe Morin
(Ferrari 458)
#24 Doug Chipman
(Mercedes AMG GTs)
#33 Kenny Barnett
(Aston Martin V8 Vantage)
#8 Daunielle Chipman
(Audi R8)
#17 Randy Bauer
(Ferrari 458)
#25 Ryan Starling
(Corvette C8)
#34 Susan Kida
(Mercedes AMG GTc)
#9 Dawn Brazier
(Audi R8)
#18 Rick Douglas
(Ferrari Testarossa)
#26 J.R. Perry
(Porsche GT4)
We had 17 CREW members:
Jules Bain
(Communications)
Bobby Valentine
(Drone Video)
Calvin Demmitt
(Support Crew)
Paige Bauer
(Support Crew)
Ronnie Bain
(Communications)
Matthew Greenfield
(Video Crew)
Chance Collins
(Support Crew)
Larry Holmes
(Support Vehicle)
Mark Schneider
(Mechanic)
Meg Jacobsen
(Photography)
Rylee Starling
(Support Crew)
Aaron Luers
(Mechanic)
Nicholas Subramaniam
(Video Crew)
Brady Cook
(Support Crew)
Jim Bauer
(Operations Crew)
Jenna Starling
(Operations Crew)
Jennifer Jensen
(Operations Crew)
Special Thanks to the businesses that donated something to help make this rally extra special:
A few final pieces of media from the rally: